CSELITE launches agri hub with maximum load
In order to meet the demand of agricultural machinery market for large load hub unit, CSELITE launched AH-35C series of large load tapered roller hub. Agricultural tapered roller hub is used in special conditions, such as continuous farming in harsh permafrost or hard stone ground, which can also ensure continuous and stable work. CSELITE engineers have optimized the load of the hub unit to the greatest extent in the design stage to improve the overall torsional rigidity, which makes the rated load of the AH-35C series hub 68% higher than that of the agricultural hub commonly used in the market. This bearing capacity can be stable and trouble free in almost any extreme working environment.
Last year, we have cooperated with our customers in some markets to test and launch this agricultural tapered roller hub in a specific market. The land of the test farm is hard soil full of stones. During spring farming, the frozen soil layer inside the soil has not completely melted, which leads to a significant increase in the difficulty of farming. Usually, they need to replace the damaged hub unit before each agricultural production cycle. After replacing CSELITE new tapered roller hub, they have used it for two consecutive production cycles. The 48 hubs on the machine are not damaged. I no longer need to spend time and money to replace the bearings on the machine, and there is no production interruption, the farmers were satisfied with the results. We have been working with agricultural machinery manufacturers and dealers all over the world to find out the problems in the actual use of agricultural machinery bearings by farmers and improve them. This is also the driving force for us to move forward, said Mr. Wang, product manager.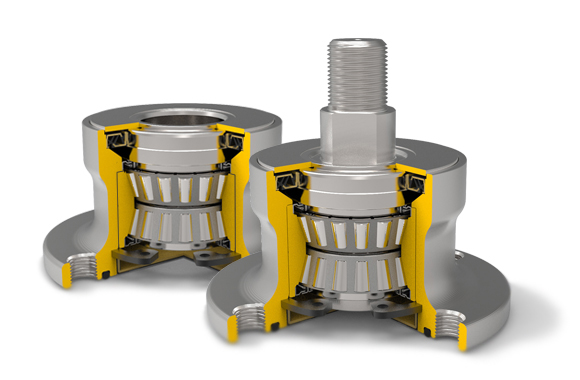 The new AH-35C series hub has been launched, please consult the business personnel for more parameter information.