Efficient work and better results
CSELITE uses finite element simulation and assembly machining simulation technology to avoid potential risks in actual production and improve
product development efficienc
Adopting advanced technology in the industry to ensure stable and efficient production.
High-pressure chip breaking, improving cutting efficiency and ensuring dimensional consistency of parts;
CBN hard cutting technology of hub unit replaces grinding by turning, which improves production efficiency and ensures roughness and roundness of groove;
The original dynamic torque detection technology realizes the detection of the dynamic torque of each bearing and ensures the reliability of the sealing system.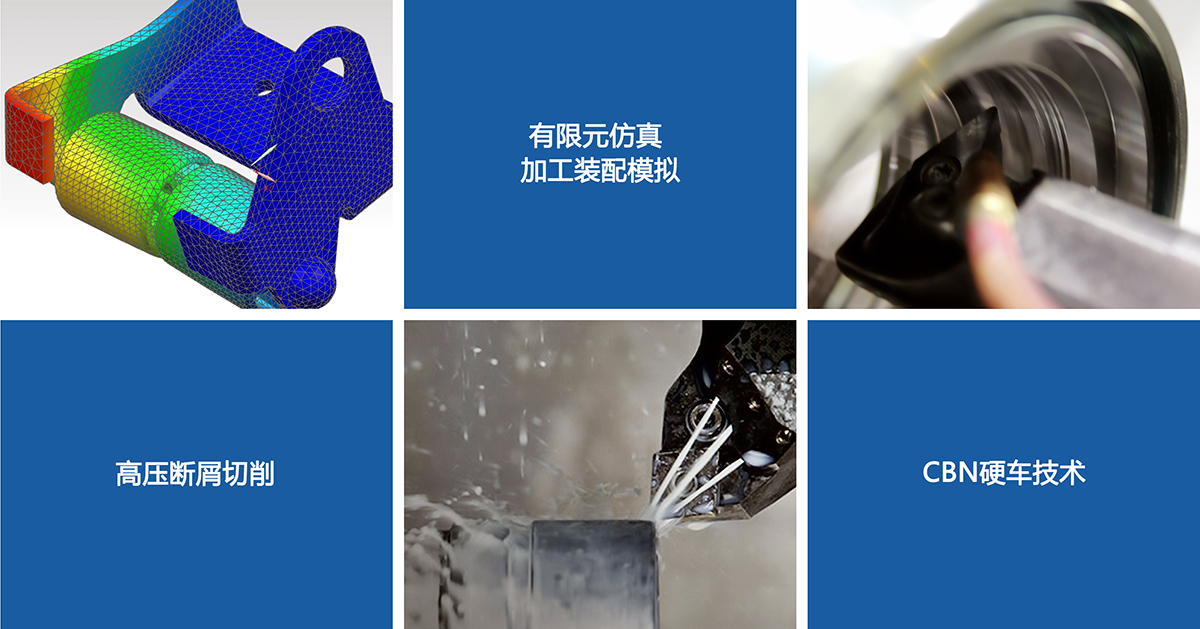 The detachable composite tool developed by CSELITE can reuse a large number of used blades after cutting to realize resource recycling.




CSELITE will always be committed to efficient, green production methods, avoiding the production of toxic and harmful substances from the beginning
of the production process, and strive to promote the production process more environmentally friendly and efficient.